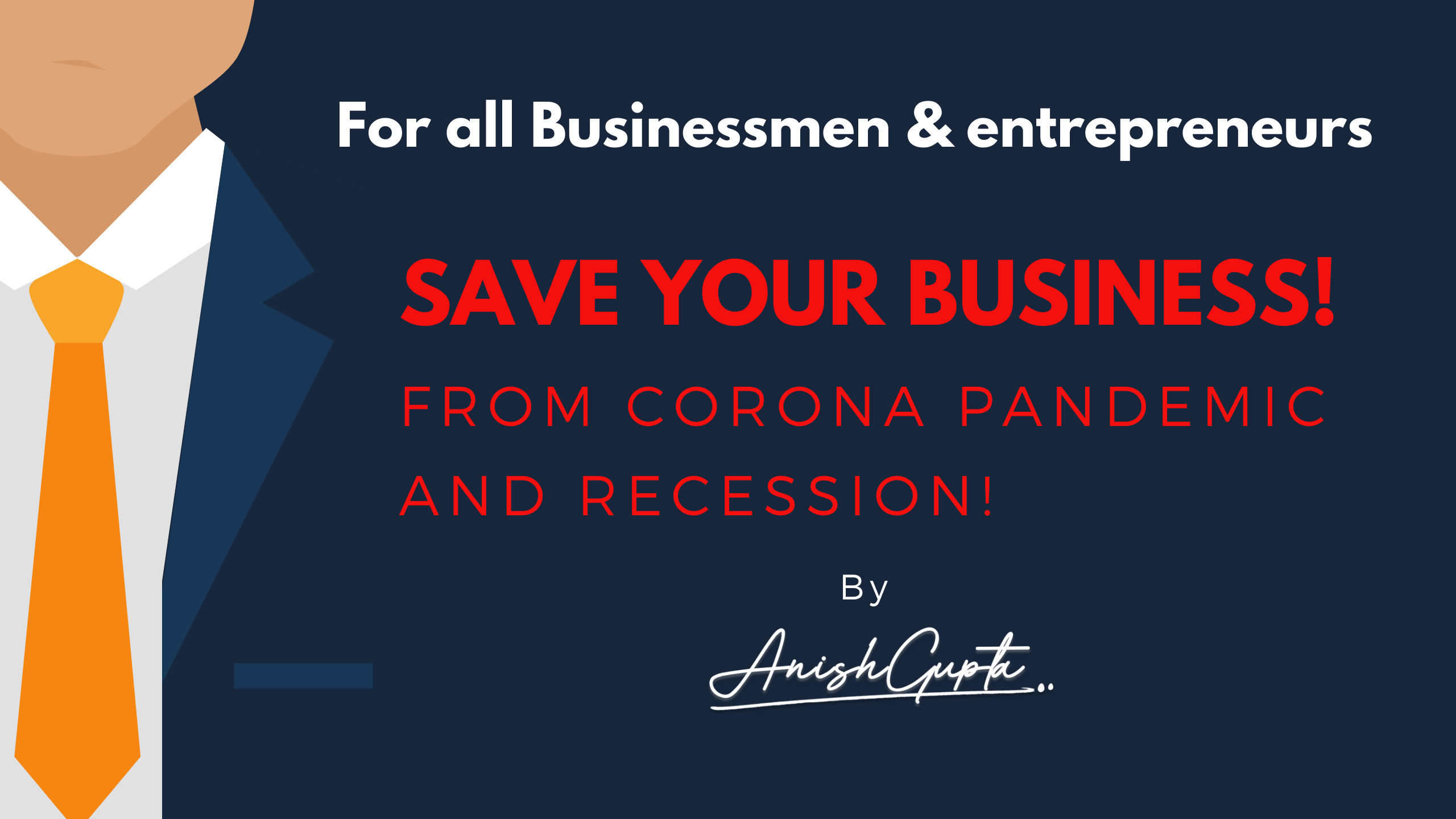 16 Apr

How Do You Succeed In Business During a Recession? Make Money in The Recession!!

Want to make money at the time of recession. Here is how you can!
We all are well aware of the fact that the world is facing a global crisis. During such times, it becomes essential for our businesses to survive. It is even more critical for middle-class people to save money so that they have enough at the time of recession or any other global or local crisis. So, here we have specific ways by which you can ensure that you do not face any problem economically.
Points that you should note
Cost-cutting- cost-cutting is a vital step to save money. For cost-cutting, you need to categorize your needs into two parts:
Essential needs- essential requirements include your daily necessities such as food items, groceries, water, and so on. You can not cut down on them. Thus, fundamental requirements are out of the question. However, you can try not to incorporate a lot of things in your diet. Try to make one food item per meal. This way, you can save on food.
Non-essential needs- these include all the other expenses such as any services that you are taking, subscriptions that you have chosen, etc. When you cut down on these, you definitely will have something to save.
Try to negotiate with your landlord- when it is the time of a global crisis, everyone is facing one or the other problem. Thus, you can always ask your landlord to give you some rebate on maybe your house rent, rent of your workspace. Negotiation is another way to save money.
Go online- a lot of business and startup ideas fail to establish in our country because of the lack of support from the people. However, this is the time when people can take help of online services such as salon services, food, and grocery delivery at your doorstep, and many more. If you have a business like this, it is the best time to boost your sales since all the people are on the internet these days.
Connect with kins- this is also an excellent time to build a market for your business. Try to connect as much as you can with your friends, relatives, near and dear ones and make them understand your product. This time can prove to be very fruitful for building an audience for your brand. So that whenever the market sets up again, you will be ready with your audience.
These were some particular points that you can try to implement in your daily lives. If you want your business to stand firm, then all these points will surely come in handy. Once everything goes back to normal, you will emerge out successfully with obviously inevitable but very little loss. Other than that, you will have a well-built market, an audience, and some good sales in your hand. We understand that everything has become quite complicated and challenging, but you need to stay firm. Time is tough, but you need to remain tougher!